HOF.
Makenzie D

++++/
AHAC Legion of Supreme Excellence
AHAC Champion Half-Arabian Foal of the Year 2008
ASSA Hall of Fame
2nd Prize in Finnish Sim-Studbook
2005 Black National Show Horse Mare (15.3h)
Bred by Dahabu Arabians
Competing in Park (retired from showing)
FIN d.o.b. July 20th, 2008. Aging modified to "year per year"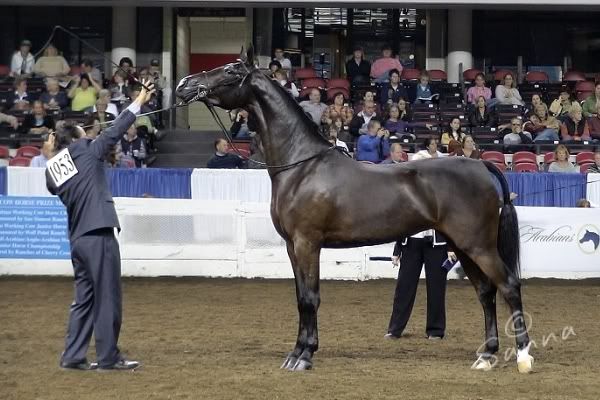 Pedigree
Offspring
NCh. Dahabu Mary Janes+++ - 2010 filly (by *C Armani++++)
Montana D+/ 01.05.2011 filly (by *C Armani++++)
Kynzee D+/ 2012 filly (by Dahabu Iwan++++/)
Dahabu Charming Minx 2013 filly (by MM This Dreamers Charm)
NJ-näyttelyt
14.08.2008 Raven Ratsutila - Varsat aikuiskuvilla = LKV2/10, irtoSERT, JS (tuom. Emmi L.)
Kantakirjaus
Makenzie kantakirjattiin 30.10.2009 hevostammojen ylimääräisessä kantakirjaustilaisuudessa seuraavin arvosteluin:
- pysty lapa
18 + 19 + 17 + 18 = 71p. / KTK II
All-Sim Evaluation
Conformation - 10
Type - 5
Walk In-Hand - 7
Swing & Elasticity of Gaits - 4
Correctness of Gaits - 18
Overall Impression - 2
GRAND TOTAL - 46% (Star rating)